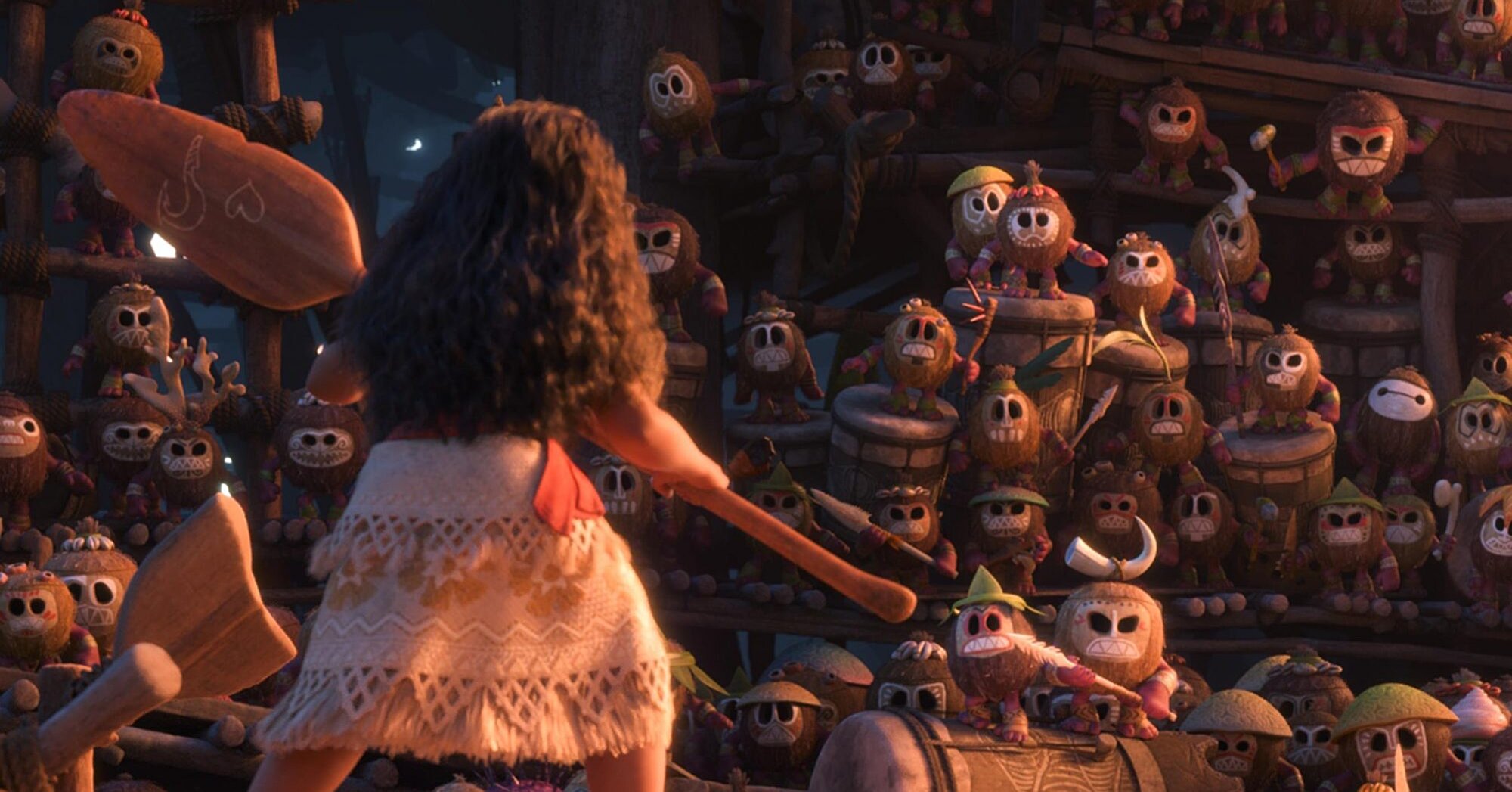 47. Baymax and Moana
'Moana' joined the ranks of Disney's many infamous princesses in 2016. The Hawaiian heroine inspired girls worldwide as she went on an exciting journey. Meanwhile, this movie carried on the studio's tradition of dropping tiny Easter eggs into different scenes.
One of these saw Baymax make a special cameo in a scene. The robot was one of the main characters in the 2014 film, 'Big Hero 6.' Also, familiar faces from 'The Little Mermaid' and other hits appeared. This delighted movie watchers everywhere (via Entertainment Weekly).