Height differences in couples are normal. It's unlikely that you and your partner or spouse are the same height. But it doesn't matter who is taller or shorter as long as you're both happy. Someone has to play the role of big spoon and little spoon, after all.
Sometimes, however, couples have such a massive height difference that it can be shocking. Like everyone else, celebrities are also prone to these height differences. It's just that these couples get a lot more publicity, so their height differences are more noticeable. We curated a list of celeb couples with shocking height differences that will make your jaw drop, so check them out right here.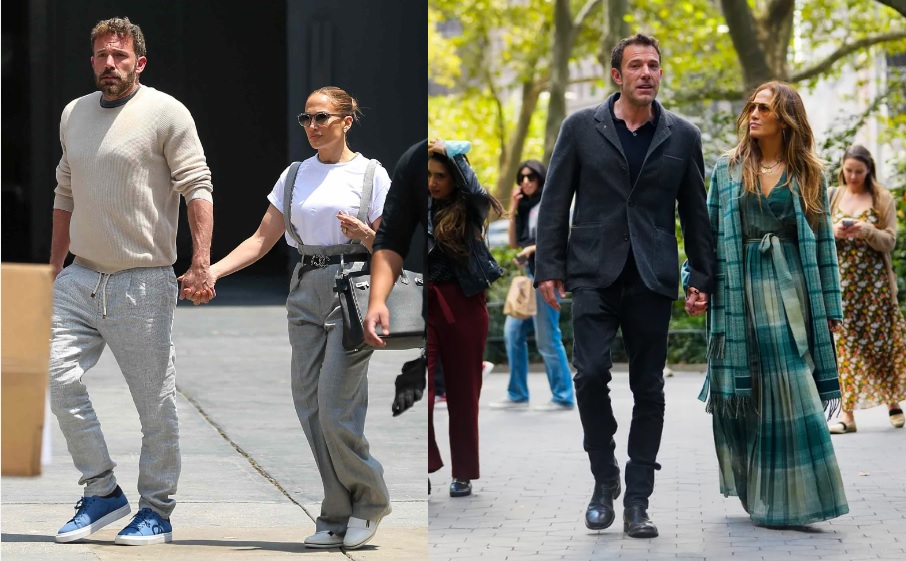 Jennifer Lopez and Ben Affleck
There's nearly a foot difference between these two A-list celebrities. Ben Affleck is about 6'3″, whereas Jennifer Lopez is 5'4″ tall. Many people were in disbelief when these two got together, though they became one of those couples that everyone loved. They even had a planned wedding never happened. However, in 2021, they got back together. Even though the two can barely stand and reach each other for a kiss, they don't seem to mind. Lopez was always seen walking a step behind Affleck, and it's not because they were fighting. Lopez said, "He's taller, he's got longer arms, so I walk a step behind to make up the difference, which I'm okay with." That's one way to deal with the height difference (via Marca).